Playing gigs, practice or sessions on a whim—The Pearl Roadshow does it all!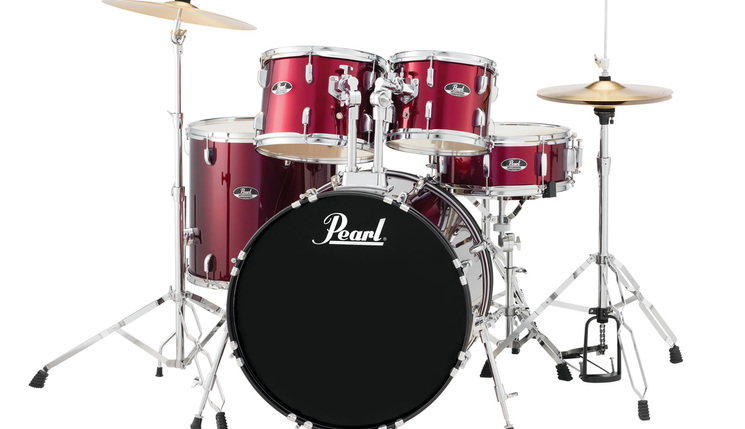 Price: $659
5-piece Complete Poplar Drum kit with 22″ Bass Drum, 14″ Snare, 10″ and 12″ Mounted Toms, 16″ Floor Tom, Crash/Ride Cymbal, Hi-hats, and Hardware – Wine Red  MOD# RS525SC/C
Four Exclusive Covered Finishes
9 ply 7mm Shells
Double Braced Hardware
1.6mm Triple Flanged Hood
1 Ply Coated Snare Drum Head
1 Ply Clear Tom Drum Head
1 Ply Clear Bass Drum Heads w/ Self-Muffling Rings
Matching Wood Snare Drum
16″ Crash-Ride Cymbal
14″ Hybrid Hi-Hats
Maple Drum Sticks (2 pr)
Professional Stick Bag
Pearl Stick Bag
Limited 2 Year Warranty
Second-rate gear only makes the drumming journey harder.  Here are some things to look for when buying your first drum kit; see for yourself how Roadshow stacks up:
Hardware
Cymbal, hi-hat, and snare drum stands should start with a strong and well-balanced tripod base. Double-braced legs and interlocking tilter adjustments are also vital for keeping all parts of the kit in place under the pressure of performance. ROADSHOW's included hardware package is second-to-none in its class. All stands are dual-reinforced, height and angle adjustable, and feature double-braced legs to withstand the pounding onslaught of the heavy-hitting drummer.
Snare Drum
The Snare Drum is the voice of the drum set and captures everything from the loudest accents to the softest "ghost" notes. With a matching shell and finish, the ROADSHOW snare is full of attack and power, yet sensitive enough for drumming at any volume.
Bass Drum
The bass drum is the tonal heartbeat of the drum set and should not only set the low-end pulse for the groove, but be a foundation for the rest of the complete drum set-up. The ROADSHOW kick drum features an extended tension/tuning range for low, chest-thumping bass frequencies, and includes locking, slip-free feet (or 'spurs'), and secure mounting for toms and accessories.
Cymbals
ROADSHOW's included cymbal set features a 16" brass crash/ ride and a set of 14" brass/hybrid hats. Perfect for accents and timekeeping until an upgraded multi-cymbal set-up is acquired.
Free assembly and tuning! (call for details)
Free set up (if picked up in the store)
Shipping right to your door!
Export Standard 5-piece Set
The best-selling drumset of all time, the Export Series by Pearl.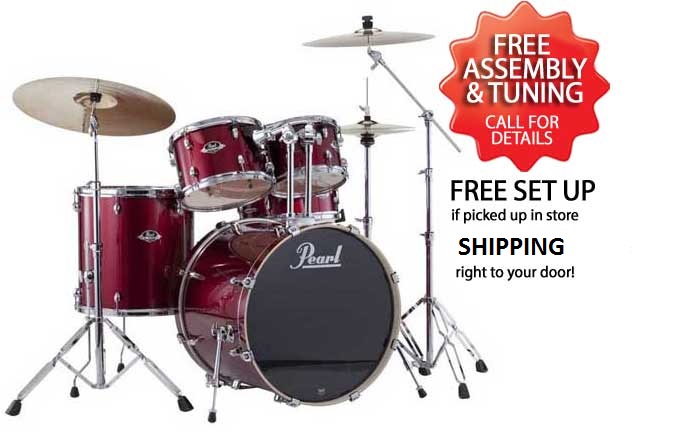 Price: $
999
Blended poplar and asian mahogany shells
SST shell construction
6-ply tom and bass shells
6-ply, 7.5mm snare shell with matching finish
Opti-Loc Mounting System
New low-mass lugs
Kick drum: 22 x 18″
Rack toms: 12 x 8 and 13 x 9″
Floor tom: 16 x 16″
Snare: 14 x 5-1/2″
Pearl Export Standard 5-Piece Drum Set with Hardware
Like a legendary group or solo act whose mystique only grew during inactivity, the Export Series from Pearl is back and ready to help you take your act on the road. Unlike that aged group or musician, Pearl Export has only improved with age. Offering new hardware features, SST shell construction and suspended mounts, these Export drums are better than you remember them. The 6-ply poplar and mahogany shells churn out balanced attack and full tone, while the high-end hardware will make your trip down memory lane a pleasant one.
Pearl's updated Export Series offers a sonically advanced recipe of strategically arranged plies of premium wood to maximize frequency response of every component. As with all Pearl drums, each shell is formed from our legendary SST construction process that uses extreme heat, Precision-cut scarf joints, proprietary Acoustiglue and over 1000lb. of hydraulic pressure to create the ultimate acoustic air chamber.
Further emphasizing Pearl's "sound first" philosophy are the new lugs specifically designed for Export with sound-enhancement in mind. Designed for minimal shell interaction, they have a small footprint and low-mass for maximum resonance and sustain. Their bold look is modern but with a nod to lugs from Pearl's past.
Export rack toms are equipped with Pearl's new Opti-Loc Mounting System that features a triangular design with two tension rod attachment points and another through one of the drum's two air vents. Rubber isolators at all connection points allow the drums to vibrate freely for maximum sustain and resonance while providing absolute and wobble-free performance.
Cymbals sold separately.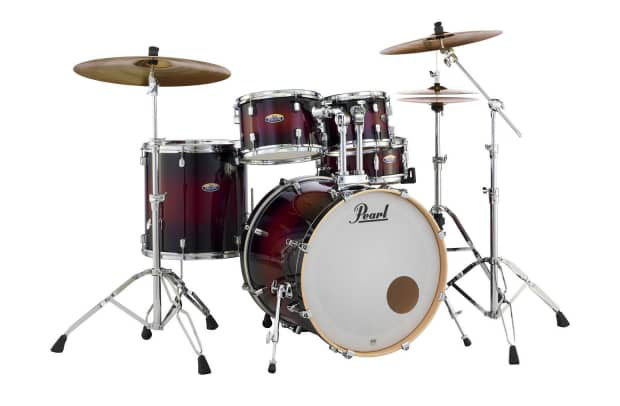 Price: $
1,099

(shell pack only)
A drum kit 10 years in the making…
Practice Time is Over, It's Time to Get Serious
Pearl's 70 years of drum craftsmanship culminate with the kit you're ready to step up to. With 5.4mm Maple shells, pro-level features, and gorgeous lacquer finishes, Decade elevates your performance at a price that was previously impossible.
The Kit You've Prepared Yourself for is Here
With feature-heavy shell packs starting at only $559 Street, Decade Maple drums are perfect as a primary kit for evolving players, or a secondary "gigging" kit for the seasoned pro.
New Finishes
Available in eight custom colors, Pearl's cultured lacquer finishing process is applied to each shell exterior to add spectacular vibrancy.
Drum Hardware
Decade's low-mass/low-contact shell hardware assures optimum shell performance and rock-solid durability. Features include Uni-Lock gearless tom arms, insulated die-cast claw hooks, R40 Air Suspension Floor Tom feet, and a newly-designed mini lug.
6 Ply (5.4mm) 100% Maple Shells
High Gloss and Matte Lacquer Finishes
NDL Lugs
1.6mm Steel Triple Flanged Hoops
OptiLoc Suspension System
Matching 14×5.5 Snare Drum
Remo UT Clear Ambassador Tom, Ported UT Powerstroke3 Remo Heads
Drum Muffler (Mini)
Free assembly and tuning (call for details) – Free set up (store pickup only)- Shipping to your door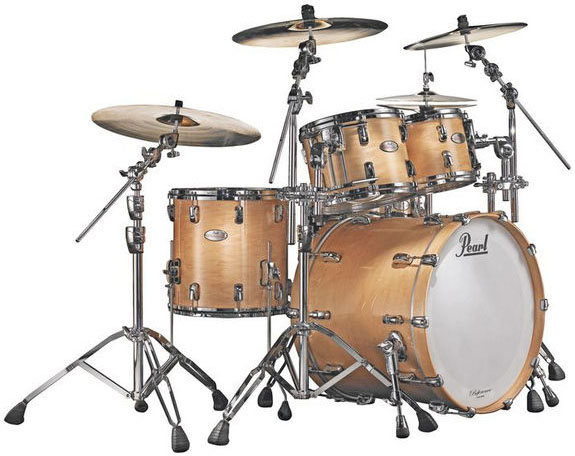 Call for Pricing
Pearl's RF924XSP Reference Series Shell Pack takes a new approach to the concept of the drum set. Why didn't anyone think of this before!!! Pearl used different shell composition for different sized drums to optimize the sound of each drum in the set. Pearl created each drum as a unique instrument unto itself. The end result is a drum set that is more sonically matched than if it had been made with a single shell material.
The 12 inch toms are composed of 6 plies of Maple. The only single wood shell in the series. Our 10″ and 8″ toms receive 4 plies of Maple with 2 inner plies of Birch for cut and attack. And for maximum response, all 13″ and smaller toms have a rounded 45° bearing edge.
Beginning with 13″ toms and larger, Mahogany is added to the inner plies to increase the lower frequencies and accentuate the warmth of the Maple. The 14″ toms and larger begin using our fully rounded bearing edge for even more shell contact. Our 18″ and 20″ bass drums use 4 inner plies of Mahogany with 2 outer plies of Maple. As the size of the bass drums increase, so does the amount of Mahogany. The 22″ and 24″ bass drums incorporate an amazing 6 inner plies of Mahogany surrounded by 2 outer plies of Maple for the ultimate in solid responsive bass frequencies.
With Reference Series, it's not about compromise; it's about every drum in your kit performing at its optimal capacity.
There are many custom finishes and sizes to choose from. So many, that we don't have room to list them here. Call today to see what's available.
Includes:
22×18 Bass Drum
10×8 Tom
12×9 Tom
16×16 Floor Tom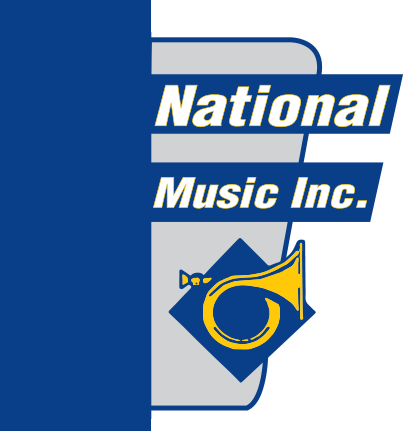 CONTACT
394 Main Street,
Woburn, MA 01801
781-933-6300
TOLL FREE - 866-378-6766
FAX - 781-933-6868
HOURS
Mon–Fri: 10AM-5:30PM
Saturdays: 10AM-2PM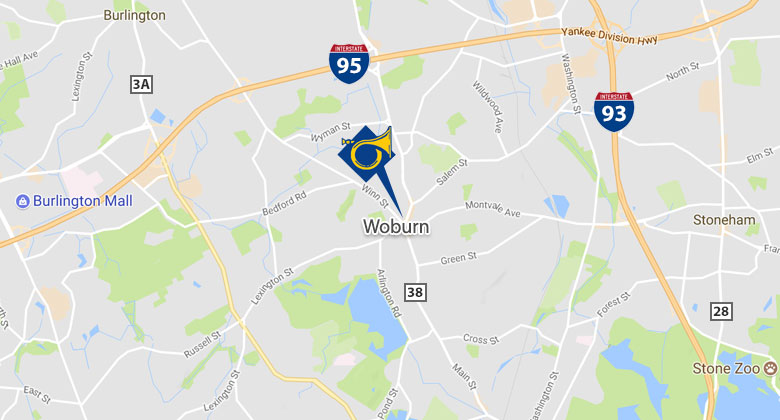 CONTACT
394 Main Street,
Woburn, MA 01801
781-933-6300
TOLL FREE - 866-378-6766
FAX - 781-933-6868
HOURS
Mon–Fri: 10AM-5:30PM
Saturdays: 10AM-2PM